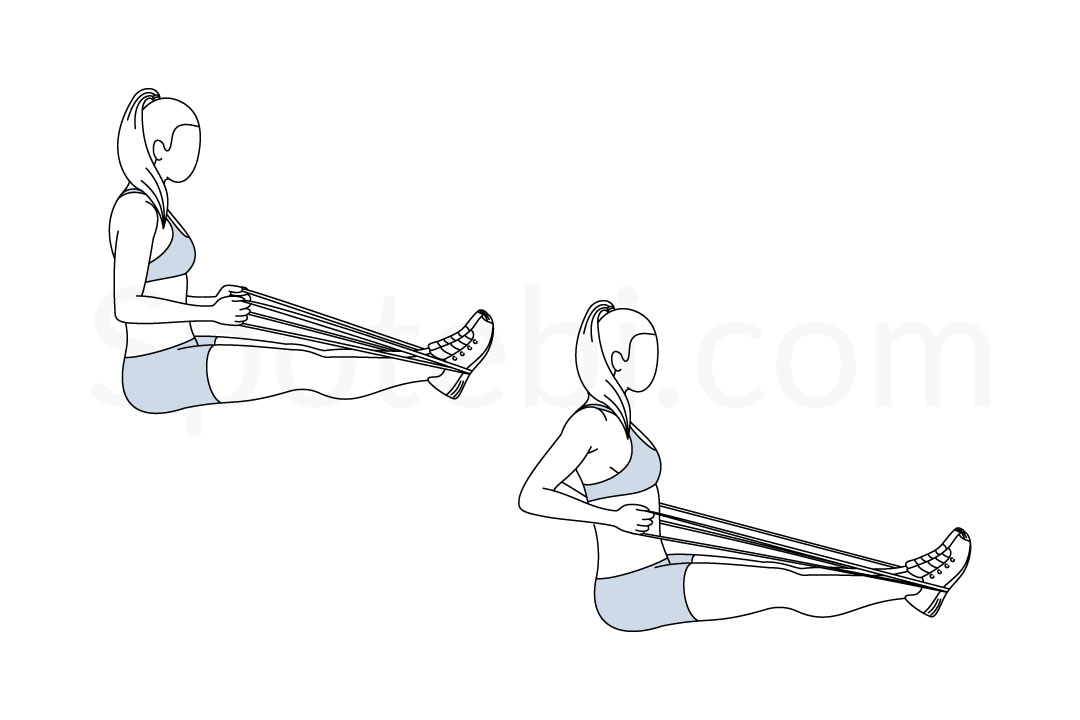 Primary muscles: Upper and middle back
Secondary muscles: Biceps
Equipment: Resistance band
Band Seated Row Instructions
1. Sit on the floor with your legs extended, loop the resistance band around the soles of your feet, and hold one end in each hand.
2. Pull the band toward your waistline, while squeezing the shoulder blades.
3. Slowly release tension to return to the starting position and repeat.
Proper Form And Breathing Pattern
Keep your back straight, your neck relaxed, and face forward. Maintain your legs extended with just a slight bend in the knee and keep your shoulders back. Exhale as you pull the band toward the waist and keep the elbows close to your body during the entire exercise.
From the Shop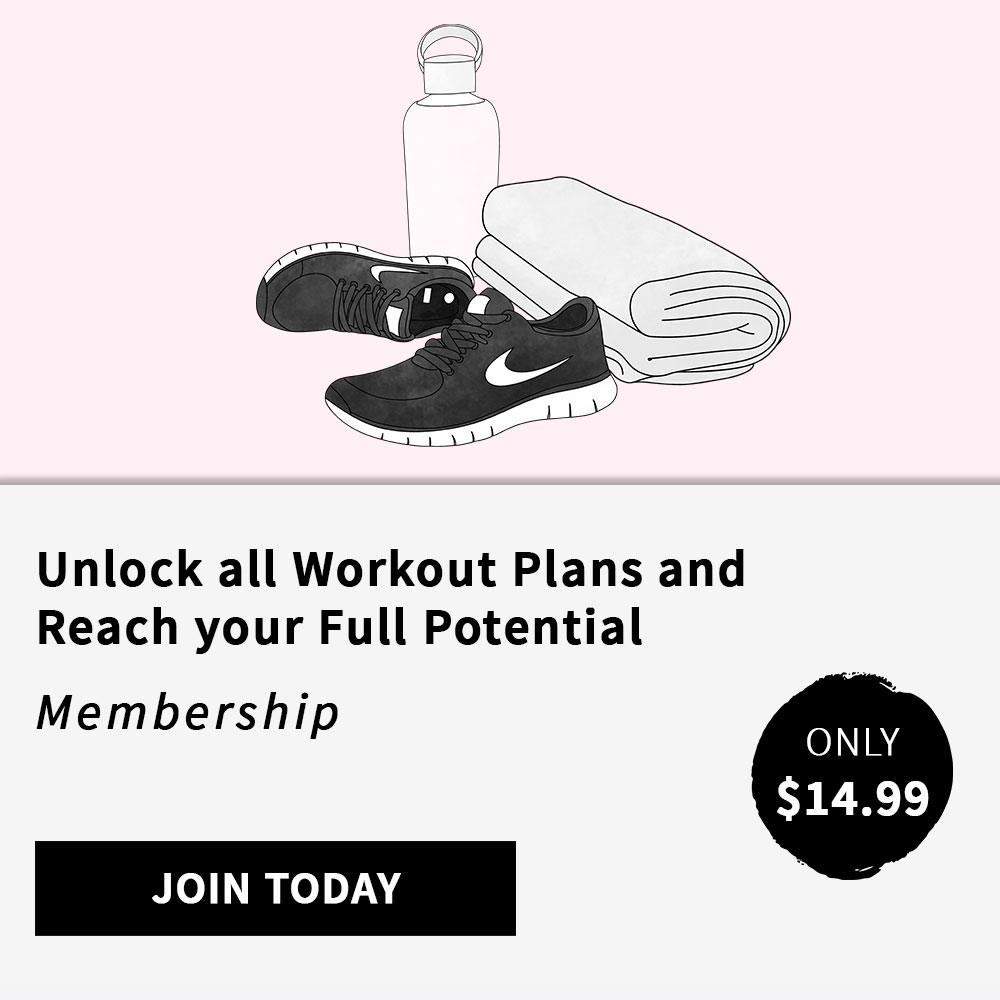 Exercise Benefits
The band seated row targets the rhomboids and latissimus dorsi, it helps sculpt the upper and middle back, and promotes good posture. This exercise also engages the biceps and strengthens the core.
Band Seated Row Demonstration
Sets And Reps
Do 2 or 3 sets of 30 to 60 seconds each. For a complete back workout, pair the band seated row with the cobra lat pulldown, the mid back band pull, and the superman twist.
Calories Burned
To calculate the number of calories burned doing the band seated row, enter your weight and the duration of the exercise:

Related Upper Body Exercises
Try these other upper body exercises to tone, tighten and sculpt your triceps, biceps, chest, upper back and shoulders:
Mid back band pull
Lawnmower band pull
Staggered arm push up
Staggered arm knee push up
Flatten your abs and blast calories with these 10 moves! A belly fat burner workout to tone up your tummy, strengthen your core, and …
Want to know the secret to a perfect booty? Try this Brazilian butt workout to shape, lift and firm your booty fast! A 30-minute at-home exercise routine to tone …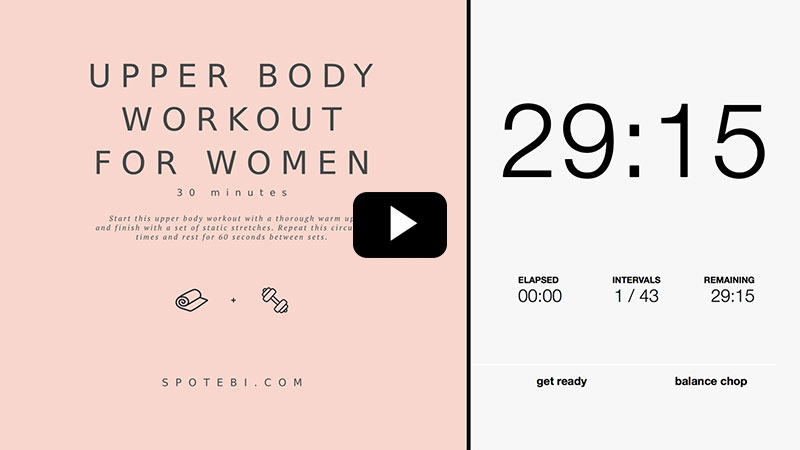 Look your best and get your arms, shoulders, back, and chest in tip-top shape with this 30-minute upper body workout. This strength …