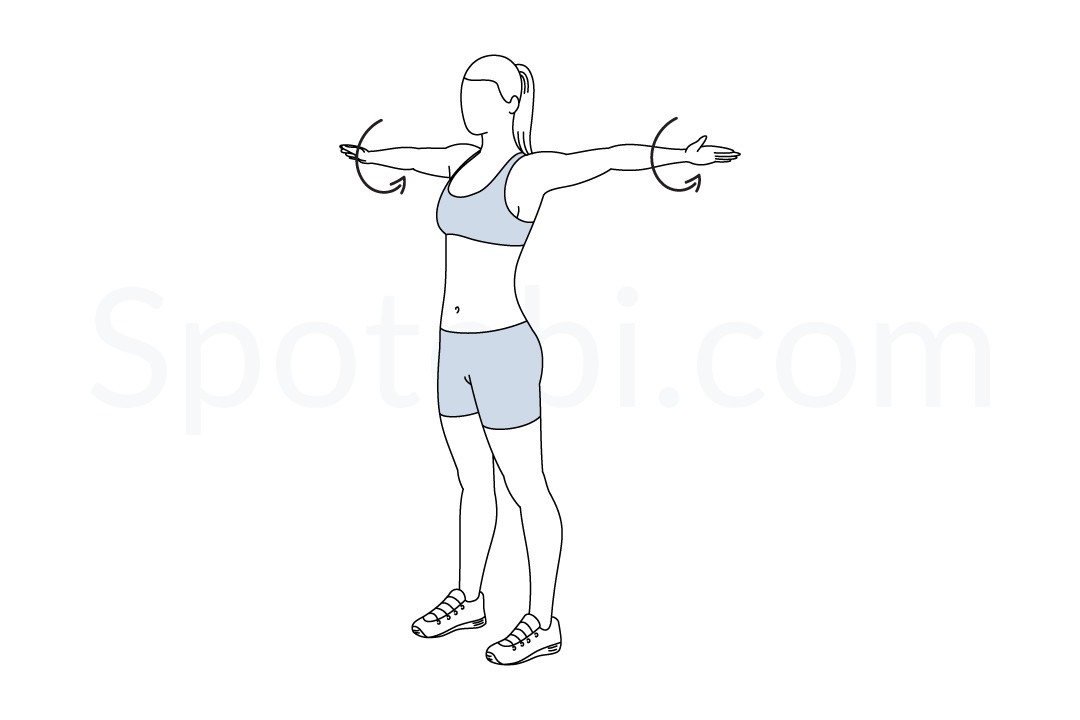 Primary muscles: Shoulders
Secondary muscles: Upper back
Equipment: No equipment
Arm Circles Instructions
1. Stand straight with your feet shoulder-width apart.
2. Raise and extend your arms to the sides without bending the elbows.
3. Slowly rotate your arms forward, making small circles of about 1 foot in diameter.
4. Complete a set in one direction and then switch, rotating backward.
Proper Form And Breathing Pattern
While doing arm circles engage your core muscles, keep your back and your arms straight and maintain a smooth and deep breathing pattern. Keep your head up and your body in a T formation during the entire exercise.
From the Shop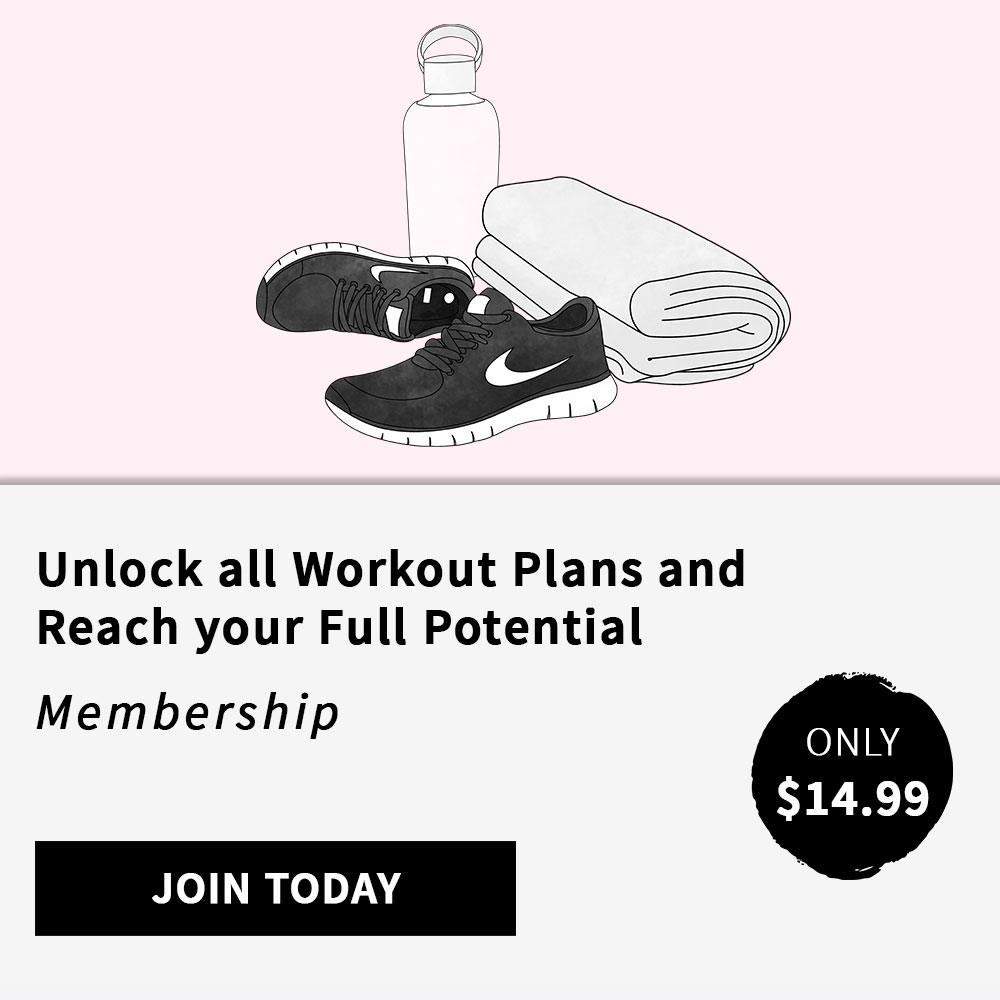 Exercise Benefits
Adding arm circles to your workout routine helps to warm up the shoulders, arms, chest, and back. This is a great exercise to incorporate at the beginning of an upper body workout to prevent injuries and prepare your body for strength training.
Arm Circles Demonstration
Sets And Reps
Arm circles are usually performed without weights and each set lasts about 1 minute, 30 seconds in each direction. As you gain strength you can increase the challenge and hold a set of light weights while doing this exercise.
Calories Burned
To calculate the number of calories burned doing arm circles, enter your weight and the duration of the exercise:

Related Upper Body Exercises
Try these other upper body exercises to tone, tighten and sculpt your triceps, biceps, chest, upper back and shoulders:
Bent over lateral raise
Dumbbell bent over row
Dumbbell front raise
Push up
The secret to burning calories and ultimately losing weight is to maximize the efficiency of your energy systems. This 20-Minute Metabolism …
Work your legs and booty from all angles with this 29-minute bodyweight workout. A lower body and cardio routine that will help you sculpt long and lean muscles and burn off body fat …
Flatten your abs and blast calories with these 10 moves! A belly fat burner workout to tone up your tummy, strengthen your core, and …